Back in 1979, Bell Stained Glass Company began as a small glass shop in the city of Mobile, Alabama. It's mission, to sell the finest quality wood and fiberglass doors
Bell Stained Glass Wood and Fiberglass doors: Quality products at great prices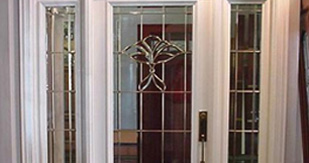 Transform your entryway with a door from us today.
Bell Stained Glass is Mobile's supplier of beautiful glasscraft door line. We also can add custom glass inserts to either your existing wood and glass doors, and to the wood doors from glasscraft. The possibilities are endless
CLICK HERE for fiberglass door catalog

CLICK HERE
for wood door catalog
Wood and Fiberglass Doors: Always a great choice with Bell Stained Glass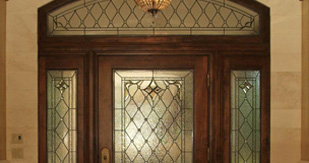 Make a new first impression with doors from BSG.
Your front door says a lot about your home, its one of the first things people notice. What better way to easily add beauty and value to your home than with doors, sidelights and transoms from Bell Stained Glass. We not only offer traditional wood doors, but fiberglass doors as well in a wide variety of designs and styles, we are the exclusive area dealer for Glasscraft Doors
CLICK HERE
for more BSG Wood and Fiberglass Doors
Bell Stained Glass your exclusive local Glasscraft Door dealer!!!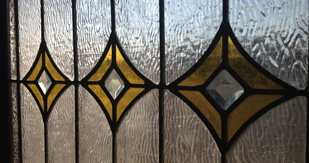 You won't find doors like ours anywhere else in town.
Home depot and Lowes carry doors, but of a much lesser qualirty and limited selection. They also do NOT allow you to customize your glass to your liking. You get that all here, at great prices. We welcome any ideas you might have about your new doors, whether they be from picture clippings or an idea in your head, we will do it all for you!
CLICK HERE to contact us by phone or email
Wood & Fiberglass Door FAQ's