Back in 1979, Bell Stained Glass Company began as a small glass shop in the city of Mobile, Alabama. It's mission, provide beautiful unique windows for people and churches in the southest.
Bell Stained Glass is the southeast's leader in stained glass and wrought iron products!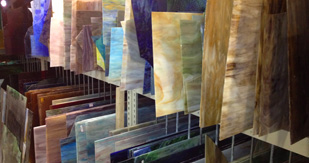 Stained glass, classic beauty for church and home.
Staimned glass is an art craft that has been around for thousands of years. The beauty comes from the carefully handcrafted windows and dazzling glass textures and colors. What better way to brighten your church or home than with stained glass from BSG.
CLICK HERE for BSG windows for HOMES
CLICK HERE
for BSG windows for CHURCHES
Wood and Fiberglass Doors: Always a great choice with Bell Stained Glass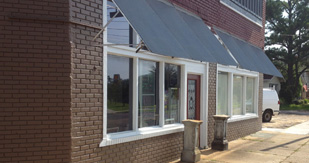 Make a new first impression with doors from BSG.
Your front door says a lot about your home, its one of the first things people notice. What better way to easily add beauty and value to your home than with doors, sidelights and transoms from Bell Stained Glass. We not only offer traditional wood doors, but fiberglass doors as well in a wide variety of designs and styles
CLICK HERE
for more about BSG Wood and Fiberglass Doors
Wrought iron: protection at prices that beat other wrought iron makers!
Wrought iron products: Durability and protection.
Bell Stained Glass is a proud supplier of wrought iron doors, windows, fences, stairways.
The main reason people choose wrought iron doors is the low maintenance and high durability. Wrought iron products have tremendous curb appeal and provide tremendous protection. With prices that are comparable to high end wood doors, wrought iron products have NEVER been more affordable!
CLICK HERE for more about BSG wrought iron products
Select Testimonials
Product ordered: Church stained glass
When dealing with a church committee, you sometimes can have many differing opinion. The folks at Bell Stained Glass worked with us every step of the way to ensure that we received windows that we all loved, I'd recommend them to anyone."
Product Ordered: Beveled Glass Door and Sidelights
I wanted a nice classy and simple way to add value and beauty to the home I was putting on the market. Couldnt be much easier than replacing a front door. They did everything from install the door and hardware to staining the door as well."
Product Ordered: Wrought Iron Door
Wood doors are not for everyone, with my location, I always had problems with my doors craccking and warping. I should have choosen and iron door years before. It is well built and stands up to anything, including potential intruders."